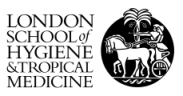 Hosted by the
London School of Hygiene
and Tropical Medicine
The Entamoeba Homepage
---
The Entamoeba Genome Sequencing Projects at EuPathDB
---
The purpose of this page is to provide links to information on these parasites. However, no responsibility is taken for the accuracy of the information you may find. Indeed, a lot of contradictory information is available through the WWW.
---
Last Updated 7th June 2023
---
You are visitor: to the Entamoeba Homepage since 18th March, 1998.
(Counter supplied by StatCounter)


Selected for Current Web Contents by ISI
---
Any opinions or policies expressed herein are entirely those of the author and do not necessarily reflect those of the London School of Hygiene & Tropical Medicine.